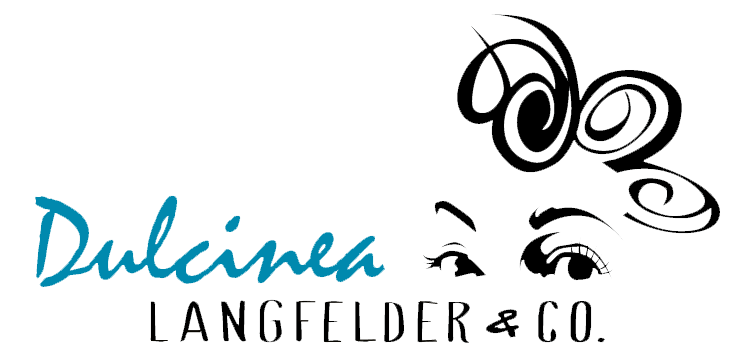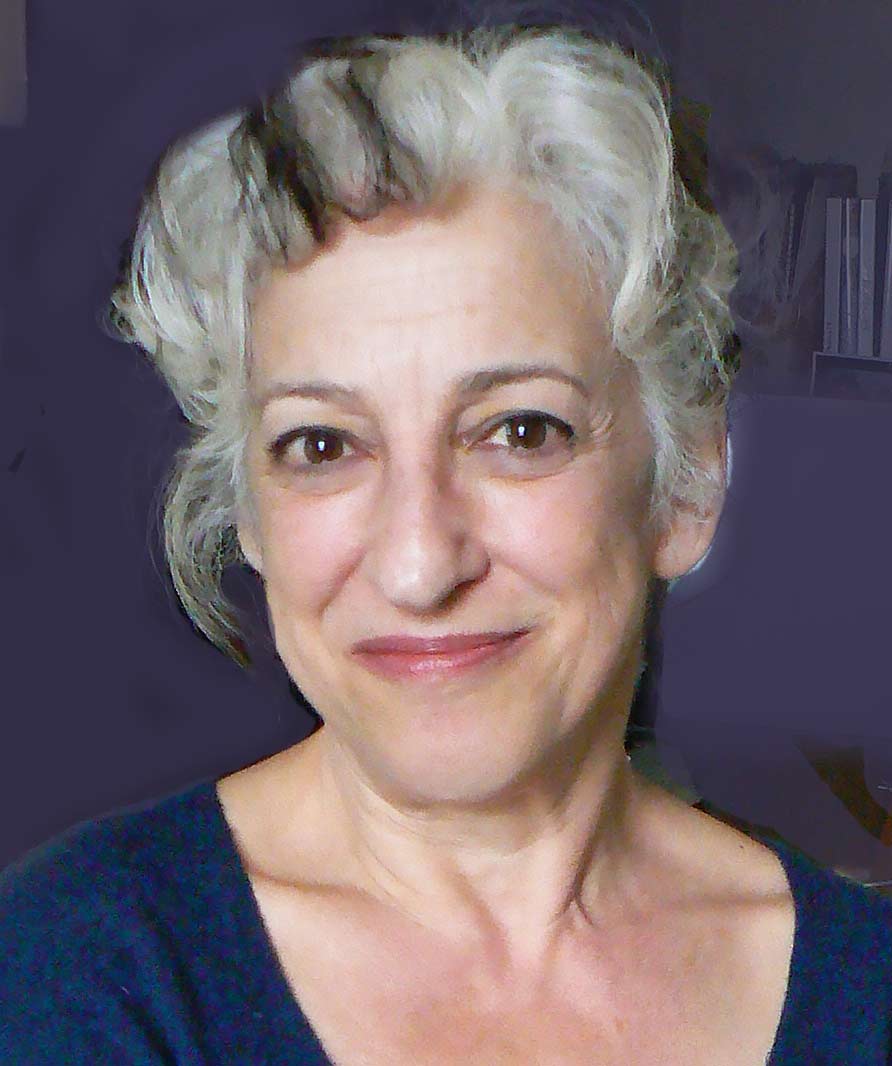 Dulcinea Langfelder
An artist at the core of Montreal's
 inventive multi-disciplinary creativity
At 17, she traveled to Europe for the first time, and discovered a small pantomime theater in Tivoli Garden, in Copenhagen. The stage was empty. She imagined mime – which she knew nothing about – as an artform that combined dance and theatre, and decides that it was what she wanted to do.
She spent a year in London, at the Ovalhouse, a theater and youth club, where she worked alongside marginalised young artists… a few of whom would become stars, like John Ratzenberger (Cheers) and Pierce Brosnan (Bond). She took mime classes given by Iris Walton, a student of Étienne Decroux, who encouraged her to go work with the mime master (who is already 84).
In 1975, she went to Paris to study with Étienne Decroux and also took 6 classes of classical ballet a week. When Decroux's assistants, Jean Asselin and Denise Boulanger, returned to Montreal to establish their company, they invited Dulcinea to join La Troupe Omnibus so she moved to Montreal in 1978. In Paul Buissonneau's warehouse, where Omnibus rehearsed, Dulcinea discovered a hoop, whose diameter was exactly her height. She started working with this object that would become her talisman. She left Omnibus in 1982, and Paul gave her the hoop which would follow her everywhere until 1993.
She founded her own company in Montreal in 1985: Virtuous Circle Dancetheatre, that, in 1997, became Dulcinea Langfelder & Co., creating and performing works that transcend disciplinary and cultural boundaries and resonate with a broad audience around the world. Over the past twenty-five years, her productions have toured throughout North America as well as to Europe, Latin America, Asia and Africa.
Born in New York, Dulcinea is one of the artists at the core of Montreal's reputation for outstanding multi-disciplinary creations. Dulcinea integrates dance, physical theatre, music, multi-media as a means to an end — a delicate bittersweet kind of enigmatic human theatre that becomes far more than the sum of all its very disparate parts. With interactive technology, she fuses all this into a simple poetic-magical absurdity that makes us see the unbearable vulnerability of ordinary people with fresh eyes and fresh sympathy.
Enjoying her artistic liberty, Dulcinea has also worked in theatre, cinema, music and musical theatre as choreographer and/or actress. Her versatility and her inspired performances garnered her «Personality of the Year in Dance», an honor given by the major Montreal daily,La Presse, in 1990. Vicious Circle (1985), The Lady Next Door (1989), Hockey! O.K.? (1991), Portrait of a Woman with Suitcase (1994) Victoria (1999) and Dulcinea's Lament (2008) have won hearts, minds and various prizes, Her latest work, Pillow Talk, an Essay on Dreaming  (2016) premiered in Montreal to critical acclaim . These works are translated and performed in several languages.
Dulcinea Langfelder is represented globally by John Lambert & Assoc.
CURRENT PRODUCTION
PILLOW TALK, An Essay on Dreaming
A story about how we cope with life's challenges every night, when our inner theatre's curtain rises.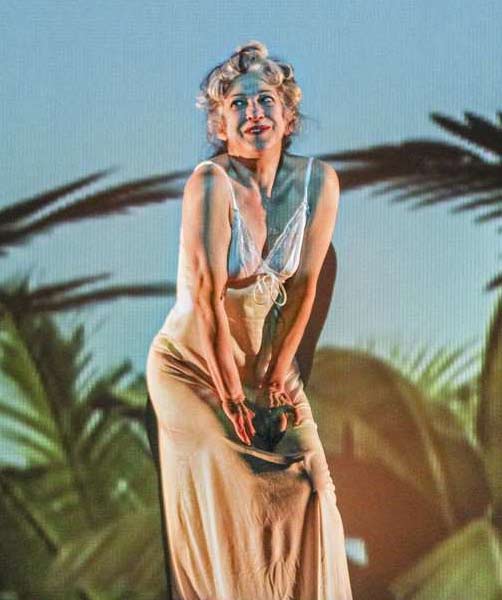 PILLOW TALK
An Essay on Dreaming
 Ultra expressive, Langfelder plunges into an exploration of (her own) real dreams, that, rather than analyze, she deftly interprets on stage, with both gaiety and soul.
A performer finds herself on stage in front of an audience…with no idea of what she's supposed to do. Realizing this is a recurring nightmare, she records the story into what seems to be a Dictaphone – but it's not – and whatever it is leads her into a hair-raising series of everything that can go wrong in a stage performance.
She then finds herself in the family nest, floating on love… then on a dock, singing the blues with Barak Obama (her recurrent lover). Guided by a faceless statue, she adventures through wild flowers, spattered blood and puffed cereal. She is attacked by shoes and occasionally soothed by the vestige of her long deceased father.
Yes…this woman is DREAMING.
PILLOW TALK, An Essay on Dreaming is a story about how we cope with life's challenges every night, when our inner theatre's curtain rises. Comedies and tragedies in every style imaginable come to us (for free!) to tickle us out of our troubles or shake us to the core. We are surprisingly funny, violent, pitiful or courageous…we are complete artists…we can even create God.
It is a true story, built on a collection of real dreams recorded in a Dictaphone tucked under my pillow. Whether we remember them or not, whether we can make sense out of them or not, dreams are at the heart of our capacity to create, to think, to learn…and to survive.
But why do we have to tell ourselves crazy stories each night in order to survive?
Who knows? Rather than try to interpret these dreams analytically, I choose to interpret them artistically. Dreams can speak to us in the same way that works of art do. We can appreciate them with our innate sense of metaphor and poetry.
Pillow Talk Video In French Language…
Pillow Talk Video In English Language…
CURRENT PRODUCTION
DULCINEA'S  LAMENT
Dulcinea Langfelder portrays" Dulcinea del Toboso" the unseen fictional character  in Miguel de Cervantes' novel Don Quixote, and brings this mysterious character to hilarious life..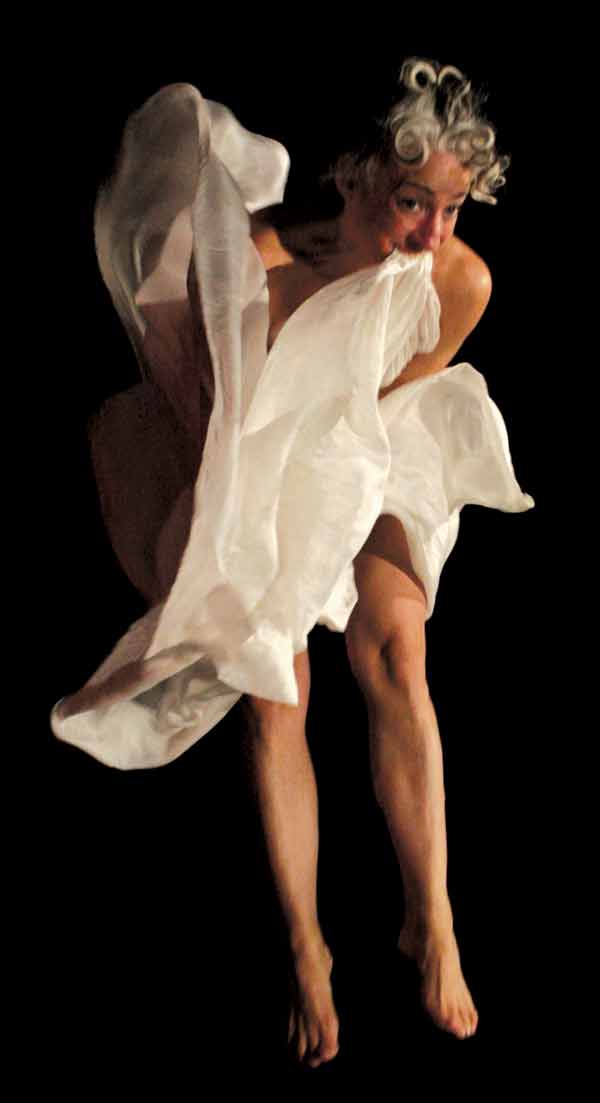 With riotous introspection, Dulcinea Langfelder explores the way mankind views womankind through the character of "Dulcinea del Toboso" in this satirical, multi-media comedy. 
Inspired by Don Quixote's famous muse, Dulcinea del Toboso, Dulcinea Langfelder sallies forth to take on Miguel Cervantes' 'absent heroine', giving voice to her namesake to express her vision of the world and its history. You don't need to have read the book to know intuitively who Dulcinea is. The question is, does she exist? Does she live somewhere in all of us?
Here, the roles are reversed; Don Quixote becomes Dulcinea's muse, watching from the wings as our heroine attempts to rescue herself – from a tumultuous history that has given her a questionable rap… and a lot to mull over. How can she carry his flame?
In her inimitable multidisciplinary style, Dulcinea and her chorus of 'Honourable Colleagues' (her talented technical team) follow the silk road on a pilgrimage, looking through the mirror to where the present warps with the past, as dance with theatre, words with imagery… Quixote with Dulcinea.
Dulcinea's Lament Video In English Language…
Dulcinea's Lament Video In French Language…
INFO ON PRODUCTION
DULCINEA"S LAMENT FULL REVIEWS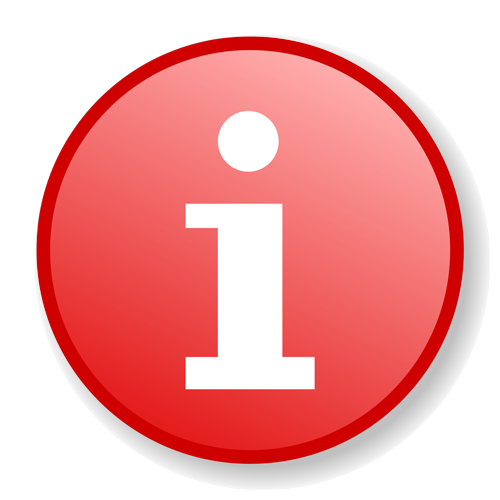 CURRENT PRODUCTION
VICTORIA
An entertaining and unforgettable portrayal of aging…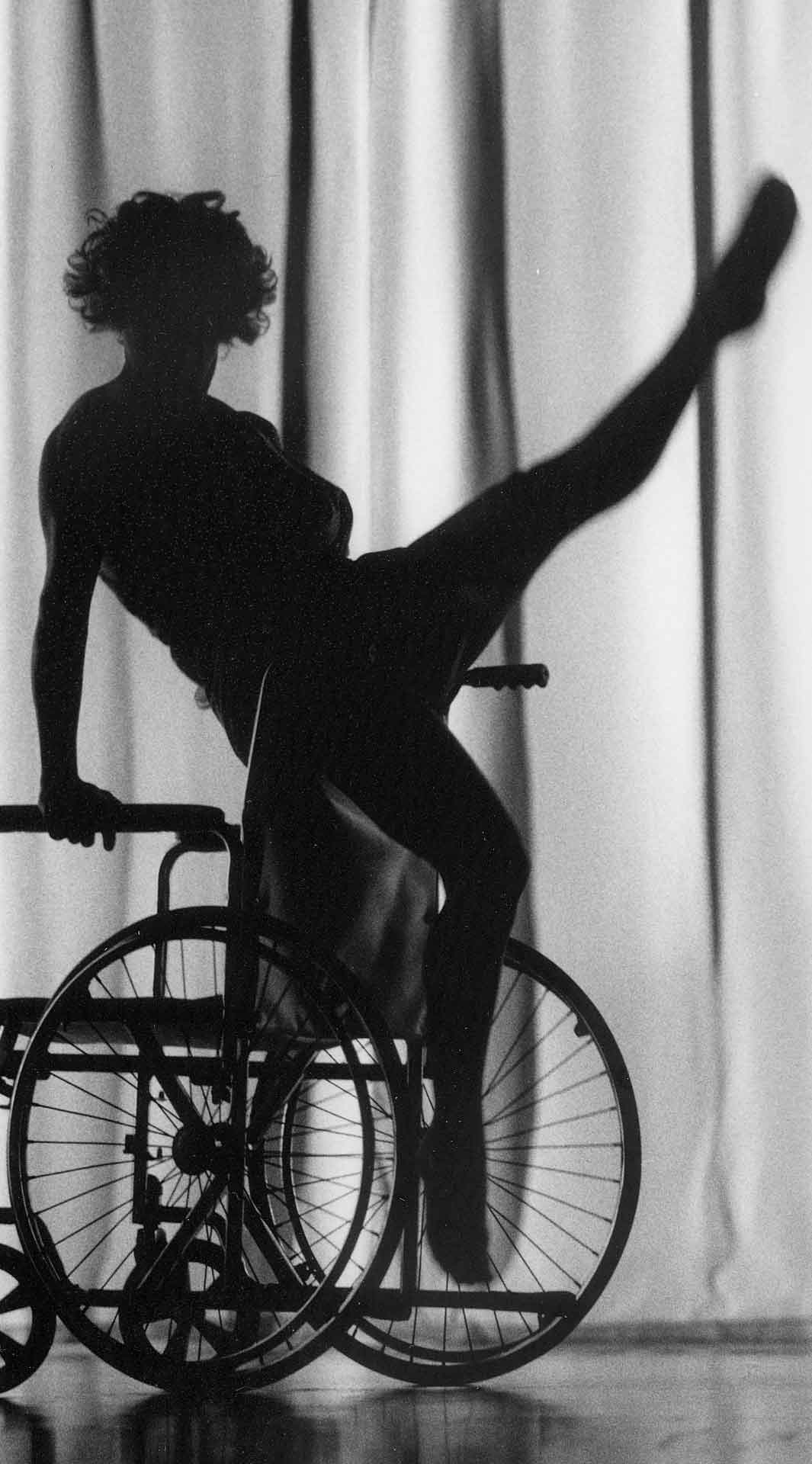 Stretching the tension between comedy and tragedy to new extremes, Victoria is a tender and loving look at aging.
When creating VICTORIA (1999), Dulcinea was determined to find a way to address old age, vulnerability, loss and death that was not morbid, frightening or depressing. The artist and her creative team sought to open dialogues and change attitudes towards old age, others' as well as our own. Victoria proposes a positive image and reassures people who feel excluded, be it by aging, solitude, illness, handicap… socially or politically. Victoria heals the soul.
With her trademark comedic brilliance, Dulcinea Langfelder brings to the stage an entertaining and unforgettable portrayal of aging in this production. Victoria, who's lost much of her memory but not her zest for life, inspires us as she celebrates her 90th birthday. "The older I get, the more vividly I remember things that never happened!" says Victoria. This enthralling performance blends past and present, theatre and dance, celebrating life's small victories in this tribute to living in the moment.
Stretching the tension between comedy and tragedy to new extremes, Victoria is a tender and compassionate look at aging. Dulcinea employs simple technology and a multitude of artistic disciplines to discover a world that is both immensely moving and deeply humorous. You'll laugh… a lot… and you'll cry.
THE VICTORIA PROJECT centres around the theatrical presentation of VICTORIA and integrates residency activities to help build partnerships between two seemingly disparate worlds: the performing arts and healthcare sectors, to support care-givers and to engage directly with the elderly. It was a way for these presenting organizations to develop audiences and also to engage in a creative way with the aging population in their community – with community centres, service organizations or health care facilities in their area – around issues of aging, care-giving and Alzheimer's.

A WORD FROM THE ARTISTIC DIRECTOR
Imagine accepting that each moment is a chance to start over. Imagine being unhindered by memory. Imagine not being able to think, but only to imagine. It would be a bit like dreaming. And what is it that counts in our dreams? What can we take with us when we die? It's something that aging, and even dementia can't take away. It's the moments of communion that we have known, with creatures, gardens and gods… otherwise known as love.
Our heroine, Victoria, has lost her memory; she's lost her pussycat, she's lost control over her life… and her bladder. She has lost almost everything. Victoria is but a shadow of herself; a character who has forgotten her role, a puppet who adapts and adopts comic and dramatic situations as her imagination dictates. Her wheelchair is also her rocking chair, her prison, her tango partner and her flying chariot.
Living isn't easy and neither is dying, but it is all interlaced with moments of great richness… little victories. Victoria savors every moment. I was glad to find a bit of myself in her. I hope that you will, too.
Making A Difference…
Ever since the launch of this work (1999) we've tried to develop partnerships with the geriatric health milieu in order to reach the audience can benefit the most from seeing Victoria. Results were largely unsuccessful because none of us had the financial means or the wherewithal to make a substantial impact. My company was stuck in the traditional formula for presenting stage productions, and community organizations were stuck in their own formulas. Of course, we offered outreach activities to our presenters. Some of them managed to partner with the health community, but it was sporadic and small scale. Through perseverance, and the determination and creativity of my staff, we've developed what we now call…
THE VICTORIA PROJECT.
Victoria Video In English Language…
Victoria Video In English Language with French Subtitles…
INFO ON PRODUCTION
VICTORIA'S FULL REVIEWS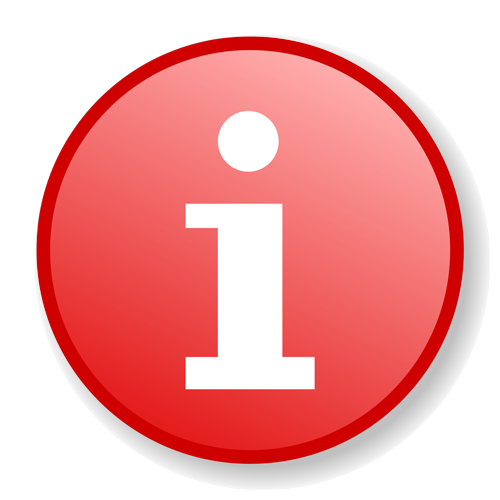 "… and Langfelder – now here's an artist with a firm grip on her medium. She's simply brillant."
"I haven't seen a fusion of performer and artifice so clean, so magical, well … ever."
"MIND-BLOWING… it's the kind of art that propels us forward."